Care that meets you where you are.
As a Cityblock member, you have access to in-home, community-based, and virtual care whenever you need it, at no extra cost to you.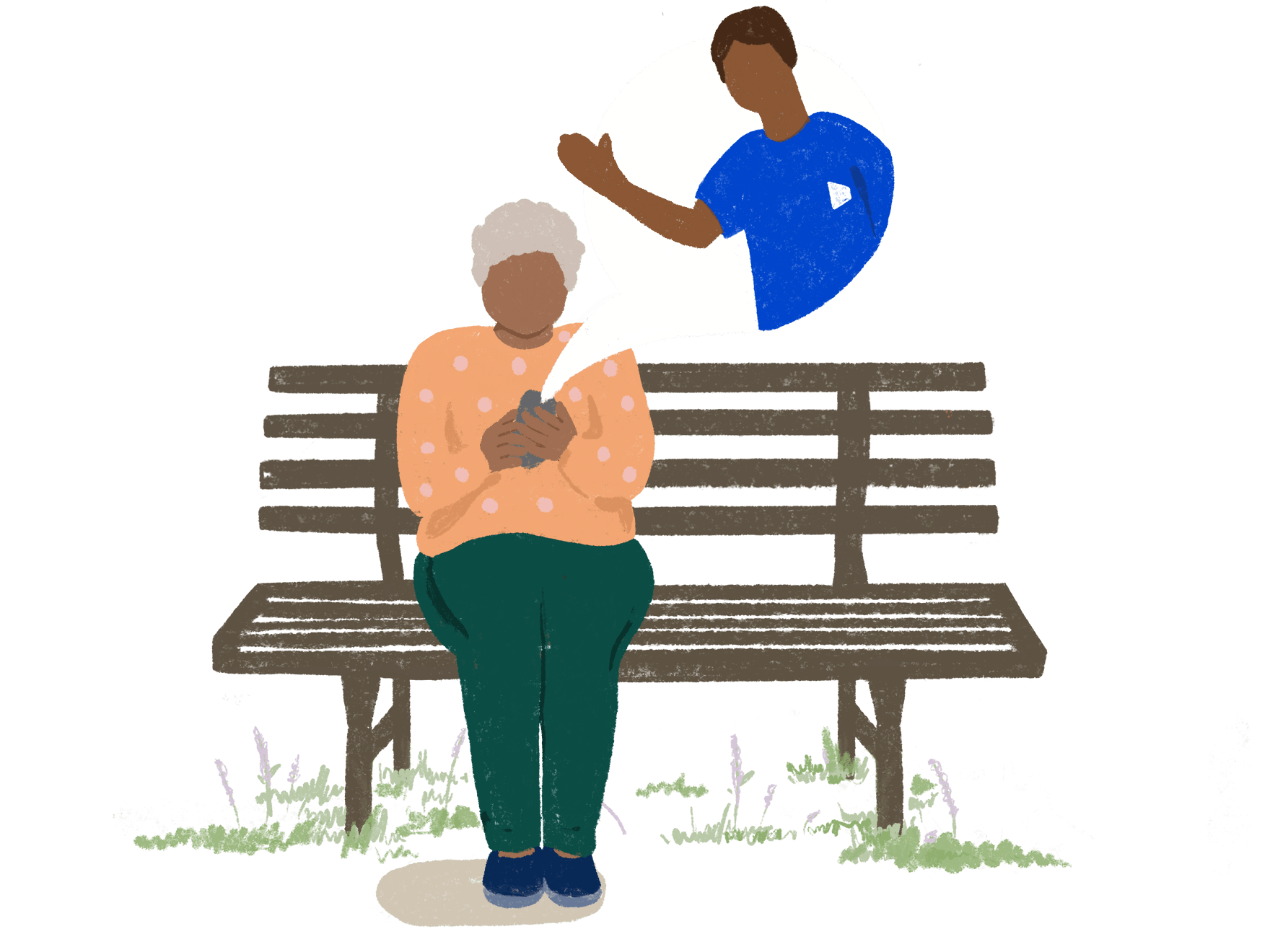 Whatever is going on, we're here.
We know that good care goes beyond what happens at the doctor's office. Your well-being is not only physical and mental but also tied to the resources available where you live and work. We're here to help with whatever you need to feel your best.
Designed just for you. 
Cityblock provides you with 24/7 access to a team ready to listen or help — whether you need a nurse practitioner, physician, or mental health specialist. We first meet with you to learn about your goals and then create the right plan for you.
A partner for on-call support. 
Upon joining Cityblock, we match you with a Community Health Partner who can help coordinate transportation, fill out applications, or just check-in and say hello. You'll always have a trusted partner that's just a call or text away.
Works with your existing care.
We collaborate with your provider and other community organizations to fill in any gaps in your care and make your existing care work better for you.
Our Service
Medical Care
Our care team can include primary care doctors, nurse practitioners, care managers, and specialists to support you with regular checkups or any other conditions or concerns. We're available 24/7 and can meet you at an office, on the phone, by video, or at any safe space near you. 
Our Service
Mental Healthcare
How you're doing mentally and emotionally is part of your overall health. Our trained psychiatrists and therapists treat anxiety, depression, and substance use issues. They can also help manage the stress that comes with chronic conditions.
Our Service
Community Support
Our daily life affects our health — work, caring for others, access to transportation, food, and stable housing. Your Community Health Partner can help you find and take advantage of local resources to support a healthier life.