Care built on trust.
We are committed to the health and care of the people and neighborhoods we serve. We believe a model based on shared values builds trust and healthier communities.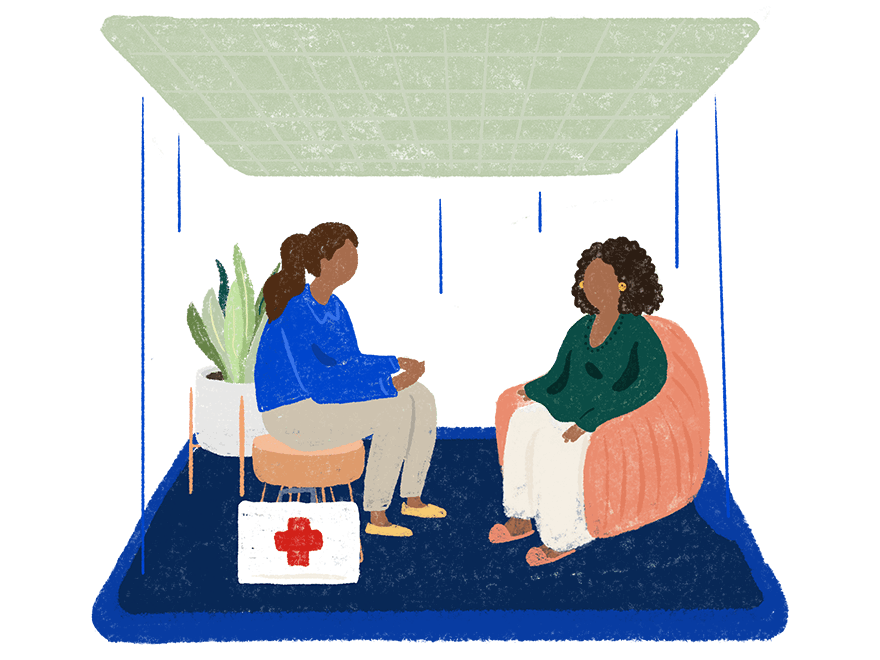 Our Mission
At Cityblock, we believe health starts in our neighborhoods.
That's why we show up for our communities with radically better care. We provide physical, mental, and social services to care for your whole self and support your daily life.
Everyone deserves good care. Together, we can reduce costs, improve your experience and the quality of care, and transform the health of our communities.
– From co-founders Iyah Romm, Toyin Ajayi, and Bay Gross
Meet our leadership team
Toyin Ajayi
Chief Executive Officer, Co-founder
Bay Gross
Chief Technical Product Officer, Co-founder
Andrea Blankmeyer
Chief Financial Officer
Susan Brown
Chief Administrative Officer
Mitch Betses
Chief Operating Officer
Kameron Matthews
Chief Health Officer
Andrea Zahumensky
Chief Marketing Officer
Chris Aguwa
Executive Vice President, Growth and Business Development
Melanie Bella
Head of Partnerships and Policy
Jac Joubert
Head of Actuary
Our Values
Our business model works because our values guide it. It's critical that every person on the Cityblock team, and every Cityblock member, feels supported and included as a part of our community. Here are some of our guiding principles:
Put Members First
We have the privilege of working in the service of our members. Every decision and every action we take is grounded in earning your trust. We keep our promises and ensure our care teams can always provide you with radically better care — each and every time you need us.
Aim for Understanding
We practice clear and supportive communication to earn trust and foster collaboration. We actively listen, we say what we mean, and always seek to understand each other's perspectives as we share ideas and work together.
Be All In
We show up — for ourselves, for each other, and for our members. We embrace accountability to make real change happen. We think big, we act boldly, and we add value. We know we can only move forward if we move forward together.
Meet our team members.
We're a growing company full of people who are passionate about bringing radically better care to our own communities. Meet some of our experts and learn more about how you can get care today.
Tara Sherblom
Community Health Partner
A personal guide matched to every Cityblock member to help you navigate care options in the way that works best for you.
Joanna Mejia
Nurse Practitioner
Experienced and empathetic professionals who can meet your full healthcare needs online, over the phone, at one of our Hubs, or in a safe place in your community.
Emily Hurwitz
Virtual Care Delivery
Our virtual team, ready to meet our members where and when is most convenient for you.
Mohanne Charles
Behavioral Therapist
We believe health is about your whole person - mind and body. Our behavioral therapists offer a full range of mental health support to members.
Jose Casanova
Product Engineer
Our engineers build the technology that allows our care teams to meet members where they are — at home, on your phone, or in a safe place in your community.
Press Highlights
For press inquiries or interviews, please contact us at press@cityblock.com.
See all
January 29, 2021
"Why I am Joining the Cityblock Health Board of Directors: Leveraging my experience in consumer digital health to serve those most in need"
January 21, 2021
Inside Cityblock's meteoric rise: How a Google spinoff built a $1 billion business and convinced Silicon Valley to bet on healthcare for the sickest patients